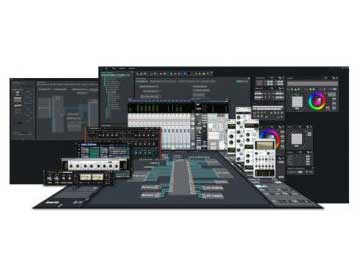 We at the PlanetZ forums and the Scopeusers.com website are part of the SCOPE community, a wide, colorful and multifaceted set of audio professionals, musicians and hobbyists who use the Scope DSP System and overall Scope DSP Audio Platform, available from Sonic|Core at http://scope.zone/
The SCOPE DSP AUDIO PLATFORM has been established by years of experience and engagement of unconventional experts and protagonists from all over the world, with First Class SHARC® Processors and a wide library of native and 3rd party DSP products to help you utilize the lively and characterful sound of SCOPE® in your own works and productions.
No contribution is necessary to participate and enjoy our community, and all contributions are gifts that are not only appreciated as such but also put directly to the costs incurred in hosting and maintaining these forums, and helps ease the monthly impact on our households.
You may contribute at the link below to help offset the costs incurred in hosting and running this forum and the overall software set that surrounds it.
We offer a small selection of merchandise to you carrying the PlanetZ banner, and displaying the ScopeUsers.com web location and user community presence on the rear of the shirt. Proudly display your community commitment and support.

.